Livestream Video Chats with Jenn
Sign-up to be notified of upcoming livestream video chats with Jennifer Lee.
As a special bonus you will receive a 16-page booklet with templates, coaching questions, and instructions on how to make a Year in Review Exploding Box from one of Jenn's popular Livestream sessions.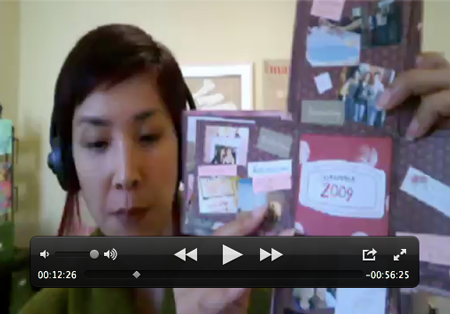 You can watch previously recorded Livestreams on the Right-Brain Business Plan® channel.
Privacy Policy
Artizen Coaching respects your privacy and will not sell or rent your contact information. You may opt-out of our mailing list at any time.